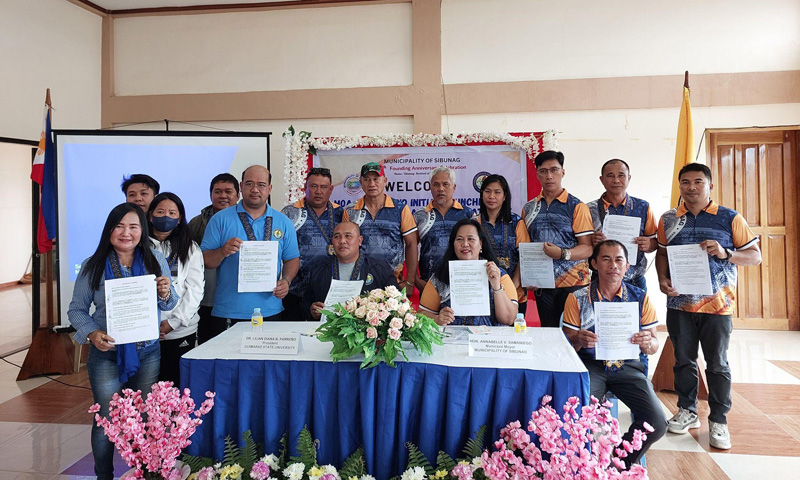 On February 18, 2023, the Community Extension Services facilitated the signing of a three-year Memorandum of Agreement between Guimaras State University and the Municipality of Sibunag. This initiative was initiated by the College of Science and Technology (CST) in order to link with the municipality regarding the implementation of extension activities in the future.
This momentous event was attended by Dr. Margie Y. De La Cruz, Director for Community Extension Services representatives from Guimaras State University. The other representatives from CST were Dr. Kert D. Pillora, Campus Director of GSU Mosqueda Campus, Dr. Simeon J. Cainday III, Dean for the College of Science and Technology, Dr. Lea P. Ymalay, Program Head of the Bachelor of Science in Computer Science (BSCS) and Bachelor of Science in Information Systems (BSIS). Also in attendance were Dr. Reiner Jun G. Alminaza , CST Extension Coordinator, Instr. Gem Galan, Faculty of CST and Instr. James Ryan B. Ga, Faculty of CST. On the other hand, the representatives from the Municipality of Sibunag were Hon. Annabelle V. Samaniego, Municipal Mayor, Hon. Reynaldo G. Segovia, Vice Mayor, SB members, and Municipal Officials who were also present. The signing of MOA took place in the Municipal Hall of the abovementioned municipality. Following the signing, there was an initial launch of the municipality's official website and the presentation of their official seal.
The agreement between the Municipality of Sibunag and Guimaras State University will hopefully enhance their partnership. As soon as the Department of Information and Communications Technology (DICT) provides the free domain and web hosting, the College of Science and Technology will initiate extension activities related to publishing, managing, and maintaining of the municipality's official website and will implement more activities related to their mandated programs and functions.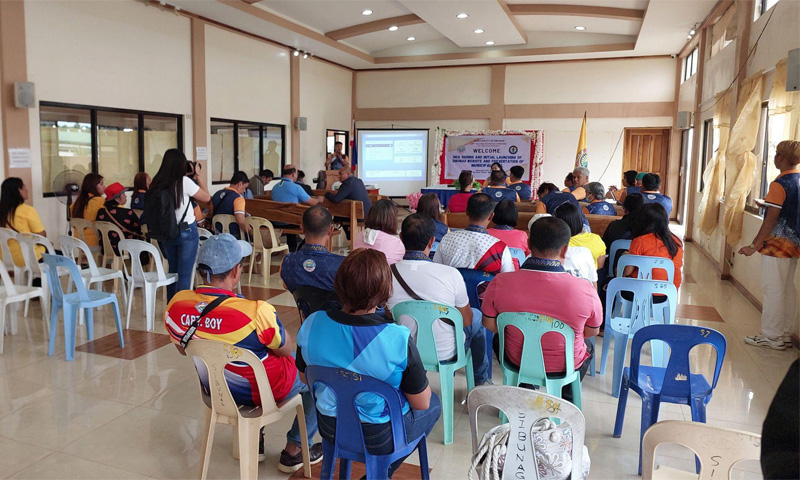 The signing of this agreement was just the beginning of something meaningful this 2023 in the Municipality of Sibunag. The institution looks forward for further activities and engagements in the aforementioned municipality. It is an honor for Guimaras State University to be part of this historic event on the launching of the municipality's website.