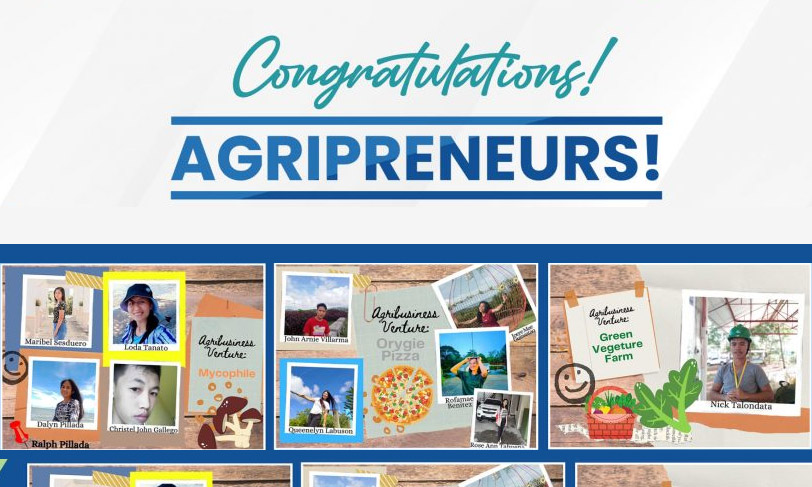 Out of 60 agribusiness proposals which were qualifiers in the provincial level of the Kabataan Agribiz Competitive Grant launched by the Department of Agriculture, 29 qualified for the whole of Western Visayas. Each of these proponents will receive Php 50,000 as a start-up capital of their agribusiness venture. We are happy to announce that 3 of these qualifiers are products of our very own GSC-Baterna Campus, Bachelor of Science in Agriculture with the following proposals:
1. Mycophile
Maribel Sesduero Loda Tanato Dalyn Pillada Ralph Pillada, Christel John Gallego
2. Orygie Pizza
John Arnie Villarma Queenelyn Labuson Joere Mae Guinsatao Rofamae Benitez Rose Ann Tabuena
3. Green Vegeture Farm
Nick Talondata
Looking forward to the success of your agribusiness venture. Congratulations!